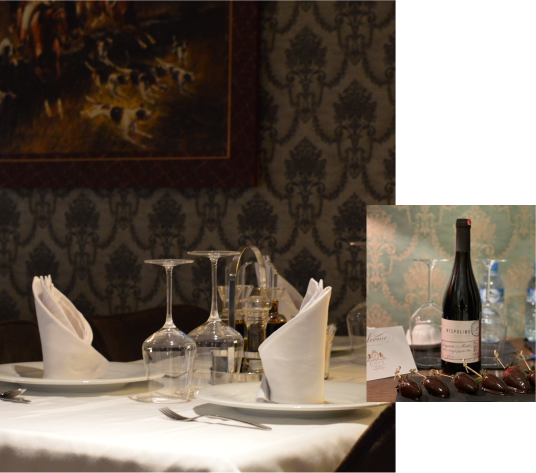 The buffet breakfast is served in the lounge on the ground floor and also outside on our little patio.
Every food that it is on the menu
On the ground floor, apart from the reception, there is a comfortable lounge where you can sit and drink tea, a cocktail or a glass of wine.
It is a small comfortable hotel. Our staff offers an attentive high-quality service and is always ready to offer any help to guests. There is an amazing fusion of calm and tranquility at hotel with hectic outside.
Our restaurant is open from 08:30 to 22:00 every day.